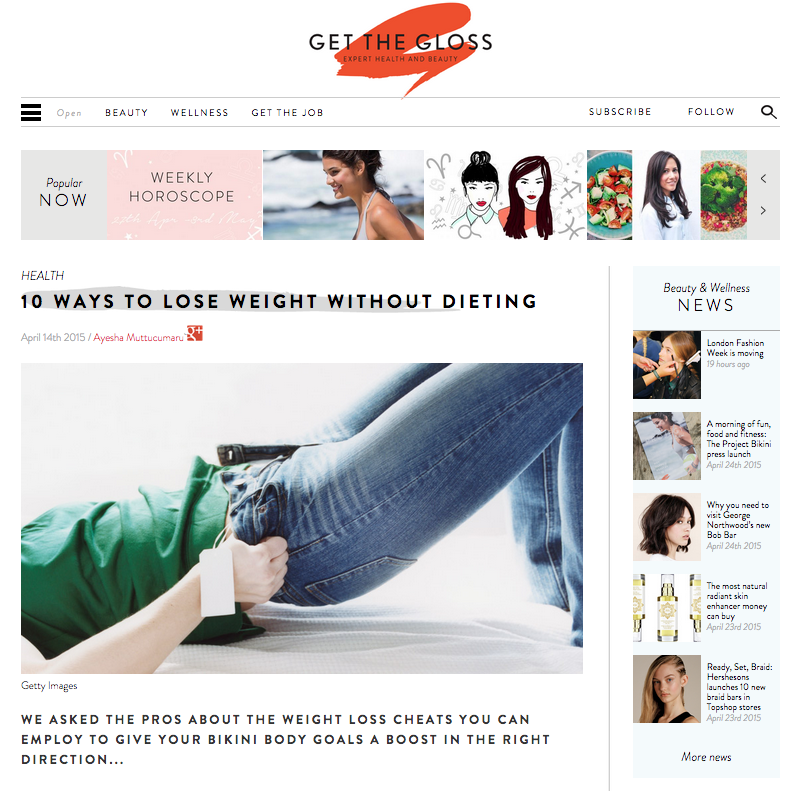 GET THE GLOSS asked the pros about weight loss cheats you can employ to give your bikini body goals a boost in the right direction…
CONTOUR YOUR WAY SLIM WITH MAKEUP ARTIST RUBY HAMMER
CONTOUR LIKE A PRO
My tips are an extension of contouring: giving yourself more chiselled cheekbones narrows the face and slims it down, as it does with your jawline too.
Apply your blusher in a more diagonal shape – upwards to look more sophisticated and graphic, rather than on the apple of the cheeks wqhich looks softer and more rotound.
EYEBROW KNOW HOW
Angled eyebrows give a sharper look to the face, particularly when coupled with a dark crease in the upper eyelids to lift and shape the face. My top picks would be HOURGLASS ARCH BROW SCULPTING PENCIL and URBAN DECAY NAKED 2 PALETTE using the eyeshadow colours Cover or Primal.